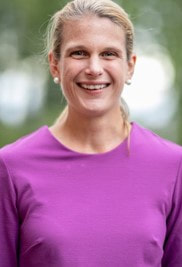 Dear CIUUSD Parents:

Welcome to our 2021-2022 School Year. Please allow me to introduce myself, my name is Jill Everett and I am the School Counselor for Grand Isle and North Hero Elementary Schools. I am entering my third year as a School Counselor. I previously worked for the Howard Center in Burlington for 12 years before becoming a School Counselor. I live in Williston with my spouse, my two children (3 and 5) and our family dog.
​I am excited to work with your learner(s) this year. I engage with students in a variety of ways. I provide social and emotional instruction year round. I work with students in small skilled based groups with targeted interventions. I also provide supportive counseling to individual students. Please know that I will reach out to you for your consent to work with students in small groups or for supportive counseling.

Students tend to come find me throughout the day to have lunch or just to check in. In these cases, I do not typically reach out to parents so please do not worry if you hear your learner met with me for lunch-it's just lunch!

I will be at Grand Isle on Monday, Tuesdays and Wednesdays. I will be at North Hero on Thursdays and Fridays. Please reach out to me Monday through Friday 7:45am to 3:20pm. If you reach out to me after hours, I will return your call or email the next day. The easiest way to reach me is via email and I can call you or set up an appointment. My email is
Jeverett@gisu.org.

I look forward to a great year!

Kindly,
Jill M. Everett M.A., LCMHC
School Counselor
Beginning the week of April 25th, our focus will be on Healthy Relationships and Sexual Abuse Prevention using age appropriate curriculum developed by Prevent Child Abuse Vermont. Our Emotional Wellness Classes utilize the Second Step curriculum. You can find more about both of these programs on the Second Step: Emotional Wellness page within the School Counseling Office.